Employment Opportunities
Employment Opportunities
THE BEST WEEKEND JOB YOU WILL EVER HAVE
Get PAID to Video Sports Events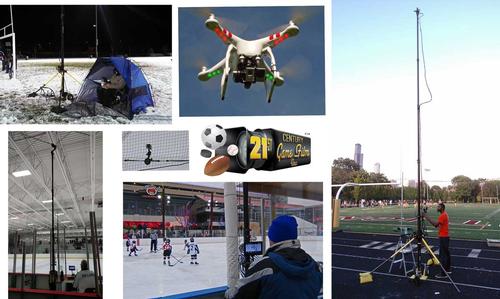 Soccer, Football, Basketball, Volleyball, Hockey and more.
We are building a network of people to video sporting events all over the Chicagoland area. From Lake Michigan west to Rockford, north to Wisconsin, south to Naperville and Oswego.
We are looking for hard working and responsible individuals to be a part of our team to video youth sports on the weekends.
Pay starts at $15 an hour or $40 per game filmed depending on event as well as your experience.

o Travel Pay Policy.
o Get a raise as early as 2 weeks after start of filming games


Flexible Scheduling starting as early as August for the Football Season.
No Experience necessary. Paid Training will occur.
2 to 8 hrs a weekend or more if you want during football season.
Must be able to get yourself to the required location on time.
Must be able to physically handle the video equipment.
Limited positions available. Call early for an interview.
Give us a call at 847-636-9501 ask for Tom.
Employee Schedules
How To Film For 21st Century Game Film - Video Training