Football Superbowl Video Ordering
What You Will Get When We Film Your Superbowl
3 CAMERAS TO CAPTURE ALL THE EXCITMENT!!! Sit back and enjoy your child's "Super Bowl" football game this season. Let our professional crew film your game from both end zones, 30 ft in the air as well as a press box view. We will also film the awards ceremony to be included on the game DVD. You will get copies for ever player on the team.
Superbowl Video Demo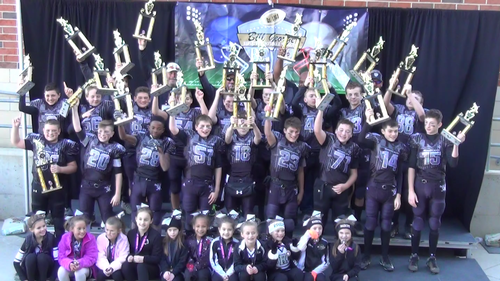 ---
To Book us to film your game, Purchase your game below and select between 15 and 20 DVDs that your team will receive. To Order more than 20 DVDs you will add 2 products to your shopping cart. 1 product is the order for 20 DVDs, for the additional discs add the 1 DVD product and within the shopping cart increase the number of copies you need.
If you would like to get some of your games in Hi-Def BluRay instead of DVD, Purchase the Full package with the number of discs you want, and then add BluRay discs to your order separately.
For Example, If you Want 10 DVDs and 5 BluRay Discs of your game, Order the Full Video Package with 15 DVDs and then order 5 Separate BluRay Discs.
Please contact Tom Zapinski for any questions. tom@21stcenturyslideshows.com 847-636-9501
NOTE: You MUST order before the game in order for us to film it. We will refund you $50 if both teams end up purchasing the game..

---