Football Superbowl Video Ordering
What You Will Get When We Film Your Superbowl
3 CAMERAS TO CAPTURE ALL THE EXCITMENT!!! One in each End Zone and the Pressbox
Sit back and enjoy your child's "Super Bowl" football game this season. Let our professional crew film your game from both end zones, 30 ft in the air. We will also film the awards ceremony to be included on the final edited Digital Version of the game.
Superbowl Video Demo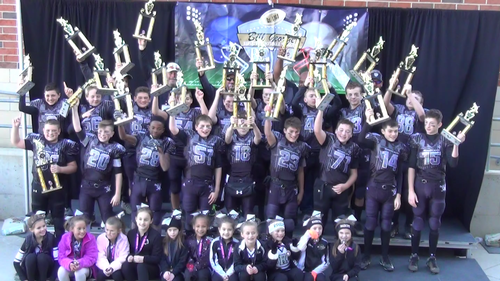 ---
See Below to Reserve us to film your game
We will edit all cameras together to give you the best views of each play and then upload the video for you to YouTube or your choice of Digital Media Websites such as WatchGameFilm or Hudl. We will also make the final edited digital version available for you and your team players to download through dropbox.
Please contact Tom Zapinski for any questions. tom@21stcenturyslideshows.com 847-636-9501
NOTE: You MUST order before the game in order for us to film it. We will refund you $50 if both teams end up purchasing the game..

---